This page exists to host the closed-source roguelike 'Roguemare'. Download the latest version (3 Apr, 2021); more information enclosed. Tested to run on various Linuxes & FreeBSD. Here is a list of the latest changes.
Bug reports & such: send a free-form e-mail to lotuskip at the well-known Google world-domination mail domain, with 'roguemare' in the subject line. I'spose you can also open an issue here on Github.
Screenshot: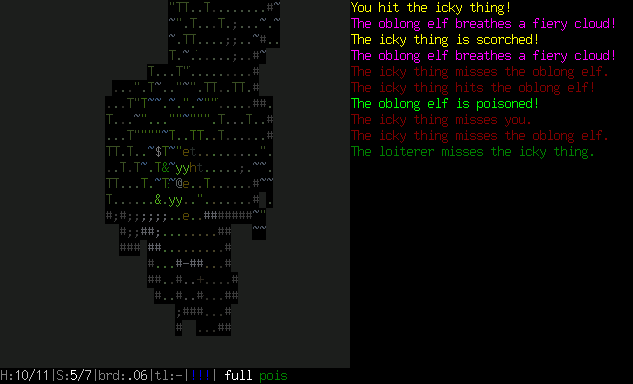 Perhaps someone would also want to see yuxtapa, kaaliisi.
---
[Page design from bettermotherfuckingwebsite.com]
Say no to 🍪s.